If you've been shopping at Amazon.com for many years like I have, a fun activity is to look at your order history which it appears they keep indefinitely. I have purchases dating as far back as 1999, with many questionable ones sold off long ago on eBay including Palm PDAs, Minidisc players, and those multichannel walkie-talkies that were so popular for a while. However, other items I still have and will hopefully get many more years of use out of them. Again, these aren't all my best purchases ever, just five examples I bought from Amazon.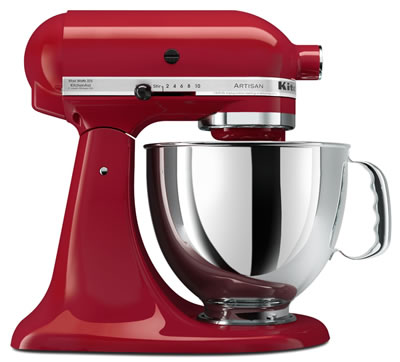 KitchenAid Artisan 5-Quart Stand Mixer
This was bought shortly after we got married, and we've been using it regularly without any issues for nearly 10 years. We use it to beat eggs and knead dough for pizza, pasta, cookies, and bread. Cooking at home saves us lots of money, so even though it was expensive upfront, the added convenience has definitely been worth it already.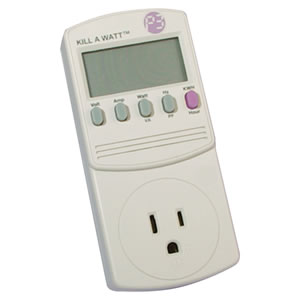 Kill A Watt Electricity Usage Monitor
This $20 gadget measures the electrical usage of any appliance, either in real-time or cumulatively over a day or a week. You can enter your electrical rates it'll spit out the actual dollar cost as well. Very interesting and informative if you're trying to see why where your power bill goes.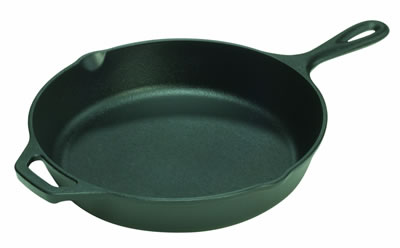 Lodge 12″ Pre-Seasoned Cast Iron Skillet
With nearly 3,000 reviews and a 4.6 out of 5 star average rating, I know I'm not the only fan of these heavy-duty lifetime-lasting beasts. Great for searing, oven-safe, no worrying about scratches or dings. My only comment is that I started liking cast-iron so much that I now mostly use our Staub and Le Creuset enameled cast-iron dutch ovens which were gifts. Those $200-$300 babies are awesome and spread out over 30+ years of use not even that expensive, but honestly I don't know if they are that much better than this Lodge Enameled Dutch Oven which runs under $100.

MagLite 3-D Cell LED Flashlight
I bought the older incandescent version many years ago, and about 5 years ago bought this LED sibling. It's has a strong, pure-white light, provides a nice hefty feel, and is relatively hard to misplace. The 4-D battery version makes a good defense weapon too. These days there are a ton of tactical flashlight options out there with some running north of $100, but I'm very happy with the $20 I spent on this one.

Men's Platinum Comfort-Fit Plain Wedding Band
Yes, I really bought my wedding band from Amazon. The platinum is pretty scuffed up, but I've never polished it either so that's not exactly a surprise. Let's hope this thing "lasts" a while longer. 😉 I was going to mention some nice diamond stud earrings, but I bought those from Blue Nile. I know that jewelry may not appear frugal, but I think by buying a classic style you'll get a lifetime (or more) of wear out of it instead of something that'll only be fashionable for a little while.