Time for fun with charts! A famous chart in the early retirement community is The Crossover Point from the book Your Money or Your Life, which shows that you've reached financial independence when your investment income equals your monthly expenses: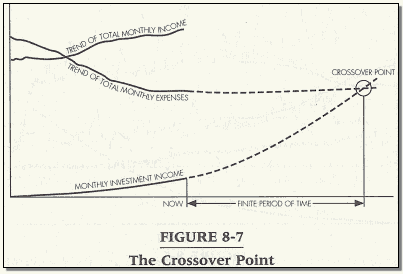 Fellow blogger Adrian of 7million7years also shared a related chart from Chris Han of Quora, where wealth is the shaded area between your income and expenses: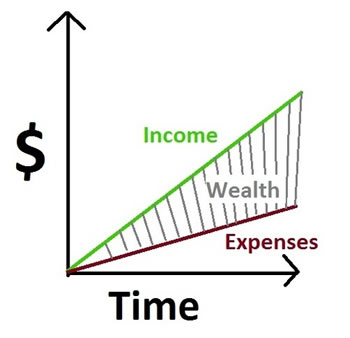 Specifically, if you plotted all your income and expenses over time, the shaded area between would the amount you've saved your entire financial life. Bigger shaded area, bigger nest egg.