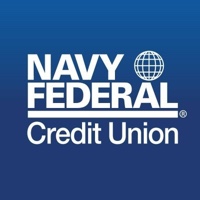 Navy Federal Credit Union (membership now limited primarily to those with military affiliation) announced their year-end limited-time Special Certificates:
15-month Certificate at 2.25% APY. Open with $50 minimum. Make additional deposits anytime (up to $50,000 max).
32-Month IRA Certificate at 2.75% APY. IRA & ESA only. Open with $50 minimum. Make additional deposits anytime (up to $250,000 max).
Thanks to the folks who sent this in. In case you were curious, last year's December 2016 specials were 2% APY for 17 Months + $150 bonus for new IRAs.
These are competitive rates with flexible features. The "add-on" feature lets you deposit additional funds at any time and get the same rate. Since this is combined with a very low minimum of $50, there is very little risk. Open now while you can with $50. If the rate is good later on when you have more funds available (perhaps another CD matures), add more money. If a better rate comes up elsewhere, just let it quietly mature and go back into your savings account for the next special.
You probably won't want to break this early, as certificates with a term greater than one year have an early withdrawal penalty of 180 days of interest (or all the interest earned so far, whichever is less). At least you can break it if it's a true emergency. You may also notice their Special EasyStart Certificate at 3% APY, but there is a $3,000 maximum balance and it also requires direct deposit and checking.
Membership. The membership eligibility for NavyFed includes Active Duty members of the Army, Marine Corps, Navy, Air Force, and Coast Guard, members of the Army and Air National Guard, Delayed Entry Program (DEP), DoD Officer Candidate/ROTC, DoD Reservists, and Veterans, retirees and annuitants. There was previously a quiet way for the general public to join, but that window has since been closed. The good news is that NavyFed now accepts all military veterans.
Navy Federal Credit Union has solid bank and loan products, including checking accounts with ATM rebates, competitive mortgage rates, and limited-time 0% balance transfer promotions. Readers have commented on their excellent customer service and the fact that they often keep and service the mortgages and other loans they originate.