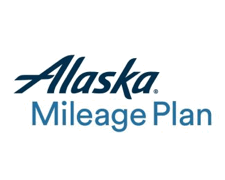 Alaska Airlines has a Dash for Miles promotion where you can earn up to 3,000 bonus miles: 1,000 bonus miles times three partner sites through September 30, 2017. You must register at the link above first, and then complete at least one transaction from any of the following:
All of these sites are relatively easy to participate in. Mileage Plan Dining has a relatively wide restaurant network and you could link a credit card and buy a $2 soda. Mileage Plan shopping can be triggered with a $5 purchase at Staples.com, Gap.com, or Groupon. The Opinion Terminal only takes the time commitment to fill out an initial survey. (I was able to get the 400 miles after about 15 minutes. Some people only get 5 miles, but that's enough to trigger the 1,000 point bonus.)
This promo can also be used to reset the expiration of your Alaska Mileage Plan miles for another 24 months. If a Mileage Plan account is inactive for 2 years, Alaska Airlines may close the account, delete any mileage balance and reassign the Mileage Plan number. Deleted mileage can be reinstated for a fee for up to 1 year.
Dash for Miles Challenge Offer Terms & Conditions:
Limited time offer valid August 7, 2017 through September 30, 2017: Mileage Plan™ members who register for this offer and complete at least one transaction with each of Mileage Plan Dining, Mileage Plan Shopping, and Miles for Surveys during the promotional period will receive 1,000 bonus Miles for each partner they earn with. Registration is required prior to the first qualifying transaction. Bonus Miles do not count towards Mileage Plan Elite Status. Bonus Miles will be awarded within six weeks of the last qualifying transaction posting to a member's account. All terms and conditions of the Mileage Plan program apply. Offer subject to change without notice.