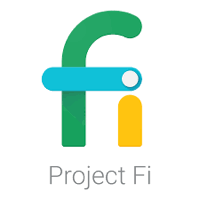 We recently returned from a family trip to Europe, and I found myself missing my data plan more than ever before. I kept thinking about the slow 2G data that T-Mobile includes in their postpaid plans and how it might power data-light apps like maps, weather, Uber/taxi, and public transit "when is the next one coming?" apps. (Oh, how it would have helped in the pouring rain in the middle of the city with a 1 and 3-year old…) Why couldn't this be offered to the rest of us for a half-decent price? I didn't even consider surfing the web fully, watching a video, or streaming GPS directions due to the fear of a huge bill.
If you are a regular international traveler, you may have heard of the Google Project Fi cell phone plan. Here are the basics:
$20 a month flat for unlimited domestic talk and text, unlimited international texts, and tethering. Non-WiFi international calls can get a bit expensive, $0.20 per minute inside the UK for example.
$10 a month per gigabyte of data used, either domestic or international. You pay only for what you use, down to the penny! So if you use exactly 1.4 GB of data, you end up paying $14.
No annual contract.
Taxes and fees not included, as with other postpaid plans.
You must use an approved Google phone. The new ones on sale are the Nexus 6P and Nexus 5X (starts at $199 with activation). The older Nexus 6 is also an option.
Once you have activated service, you can add additional tablets like select iPads using their data-only SIM card, all while sharing the same data plan.
In the United States, your phone will switch between Sprint, T-Mobile, and US Cellular networks based on which has the best signal. You have full access to the fastest 4G LTE networks where available.
Previously, international data was throttled to 256 kbps, which is roughly 3G speed. On July 12th, 2016, Google announced that due to an agreement with Three, those speed caps will increased "10-20X faster than before". That means you'd be getting close to full 4G LTE speeds for international data. They also announced a limited-time offer of $150 off the Nexus 6P, bringing the base model down to $349 with activation.
There are some cons. If you are a big domestic data user and/or you have a family plan, Google Fi can end up being more expensive than existing plans from the major providers. There also doesn't appear to be any plans to support other phones like Apple iPhone or Samsung Galaxy.
Bottom line: Although it won't work out as the cheapest for everyone, the simple elegance of this plan is the most intriguing feature. For you "digital nomads" out there, recent changes now make Google Fi one of the best plans for frequent international travelers that want high-speed smartphone data wherever they go.