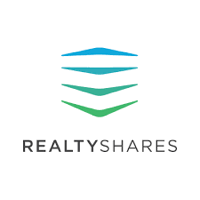 Update. RealtyShares has a referral program that offers a new customer who is referred by an existing client a $100 gift card after linking a bank account. I am no longer available to provide referrals as I have maxed out the limit, but you may be able to find a referral from existing client elsewhere.
Alternatively, using this link and using the code JONATHANPING25 will get you a free $25 to start.
Be sure to follow the terms and conditions and reply to your bank link confirmation e-mail with the proper promo code:
In order to receive $25 sign up bonus, user must register, connect a bank account, and use the promocode provided in the email they received about the program. Payouts to user will be within 30 days via your linked bank account. RealtyShares reserves the right to stop or modify the referral program at its discretion at any time.