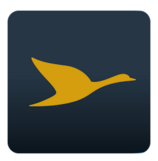 Promotion has expired.
Accor Hotels is a huge hotel network, especially in Europe. Their new Rewards Quest game promotion will net you over 1,000 free points in their Le Club AccorHotel loyalty program, all in under 5-10 minutes. You don't even need to answer the questions correctly. It was actually educational for me 😉
If you are a regular Accor Hotel traveler, you'll probably know what you want to do with your points. You'll also have the required one hotel stay ever 12 months in order to keep your points from expiring.
If you are NOT a regular Accor Hotel customer, then you should know that these points will convert to various airline programs. The minimum is usually 2,000 points = 1,000 Delta Skymiles, for example. However, it is not well known that if you set your points to automatically convert to a preset miles program, there is no minimum! In that case, your 1,100 Free Le Club AccorHotels Points = 550 Delta SkyMiles. After you create an account and are logged in, try this link to set things up.
I would like to convert my Le Club Accorhotels points into points for other loyalty programs systematically
– Points will be transferred automatically to the selected partner as soon as my account has the required number of points.
– My points will be credited to my partner account within 6 weeks following the transfer
– I cannot receive other Le Club Accorhotels Rewards
Here's a screenshot from my account which shows an automatic transfer of less than 2,000 points: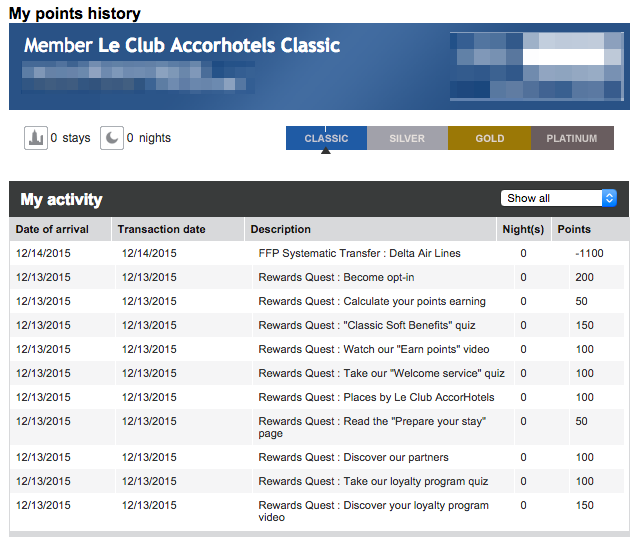 There may be other airlines more to your liking, such as Iberia or British Airways, although Delta is the only domestic airline option that I see. At the minimum, it can help delay the expiration of some frequent flier miles.