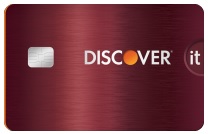 Discover has announced a new promotion for their Discover it® – Cashback Match™. In addition to all the existing perks like 5% cash back categories and free monthly FICO score outlined in my Discover it Double Cash Back your first year review, they are also adding "Double all the cash back you've earned at the end of your 1st year—automatically." for new applicants.
That means you would effectively earn 2% cash back on all purchases and 10% cash back on their rotating bonus categories during the first year of card membership. Here's what we know about the bonus categories for 2016
April through June 2017 is Home Improvement Stores & Warehouse Clubs.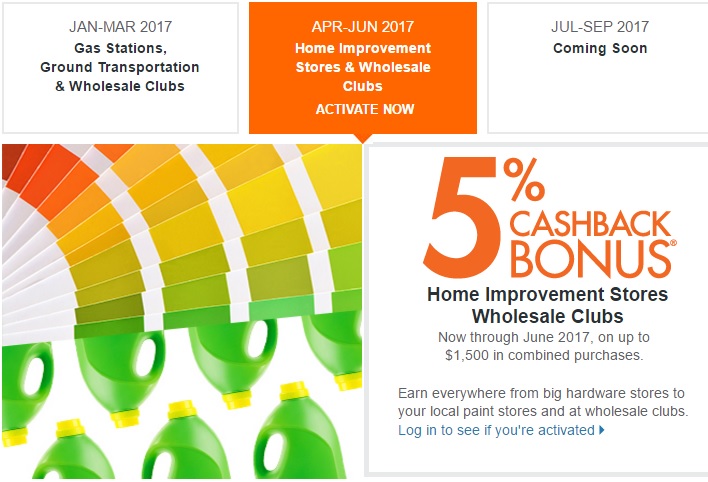 I know I certainly wouldn't mind getting 10% back at gas stations.  (Note: Depending on your usage of the 5% (again, doubled would be 10%) categories, you should also consider the Discover it® Miles – Unlimited 1.5x Rewards Card which also has a doubling offer for new applicants that works out to 3% cash back for the first 12 months.)
Discover also has a new feature called "Freeze It" that allows you to stop any new purchases in seconds by "freezing" your account via mobile app or website.
When you freeze your account, Discover will not authorize new purchases, cash advances or balance transfers. However, some activity will continue, including bills that merchants mark as recurring, as well as returns, credits, dispute adjustments, payments, Discover protection product fees, other account fees, interest, rewards redemptions and certain other exempted transactions.
There is also 0% intro APR on purchases & balance transfers for 12 months (then a variable purchase APR applies, currently 11.74% – 23.74%. A 3% fee applies to each transferred balance).
I have a Discover it card as a "keeper" card as it has no annual fee and I can enjoy the 5% bonus categories and free FICO score whenever it suits me. Discover's policy in the past had been to only allow one card per person, but now you can have two (i.e. you can have both a Discover it and a Discover it Miles.)