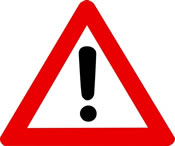 Many people feel more comfortable with someone else helping them with their finances. A common piece of advice these days is to find a fee-only advisor that doesn't work on commission. Many times this leads to a recommendation of the National Association of Personal Financial Advisors (NAPFA), whose members must promise to be fee-only and act in a fiduciary manner (putting your interests first). They are regularly mentioned in Kiplinger's magazine, and I've even referred a few readers to their website myself. You'd think that putting your money with the president of NAPFA would be a sound idea, right?
I was surprised to read the following warning from Phil DeMuth in his book The Affluent Investor:
The National Association of Personal Financial Advisors (NAPFA) will happily refer you to a fee-only advisor. Despite their lofty mission, no fewer than two of its recent presidents have been investigated for kickback schemes (one for defrauding clients by secretly putting $47.5 million of client money in a start-up he founded). Several years ago, I referred someone who was looking for an advisor to this group. When I followed up to ask how it went, he said, "The guy they sent me to tried to sell me a variable annuity." This is exactly what fee-only advisors are not supposed to do: push high-margin commissioned products. This organization is a useful idea and I wish I could endorse it, but the execution leaves something to be desired.
Naturally, I had to learn more about these former NAPFA presidents. Here is a good summary excerpted from Wikipedia (emphasis mine):
Two former presidents of the NAPFA, Mark Spangler (serving in 1998) and James Putman (serving in 1996 and 1997) were charged by the SEC with fraudulent behavior: Putman in 2009, for accepting $1.24 million in kickbacks related to unregistered investment pools, and Spangler in 2011, for secretly investing $47.7 million of client money in two technology companies that he or his firm owned. […]

On April 24, 2012, a Wisconsin federal court awarded summary judgment to the Commission on its claims against James Putman ("Putman"), a defendant in an action filed by the Commission in May 2009 and orders Putman to pay disgorgement and prejudgment interest in the amount of $1,530,129 and a civil money penalty of $130,000, for a total amount of $1,660,129. […]

Spangler, a Seattle investment adviser, was found guilty 11/7/13 of 31 counts of fraud and money laundering after deceiving clients by secretly investing more than $46 million of their money into two risky startups in which he had an ownership interest. […] Spangler was sentenced 3/14/14 to 16 years in prison […]
It is important remember the relatively loose relationship between NAPFA and its members. There are many reputable, honest fee-only financial advisors out there that are members of NAPFA. BUT, you can't solely rely on NAPFA membership to mean that the person you pluck out of their directory will be reputable and fee-only. It's not very difficult to become a member, so unscrupulous people can join to get that layer of credibility and then abuse it.
Educate and protect yourself. NAPFA is a trade organization, so it mostly about marketing and getting good publicity. There's nothing wrong with that, but as a potential client there is much more due diligence to be done before settling on an advisor. Make sure your money is kept at a well-known third-party custodian such as Schwab, Fidelity, or TD Ameritrade. Know what products are often sold by commission. Use the helpful resources at this SEC.gov broker check page.