Open enrollment for obtaining health insurance from the Affordable Care Act-sponsored Health Insurance Marketplace for the 2015 calendar year starts on November 15th, 2014. (If you have a qualifying event like marriage, divorce, the birth of a child, loss employment, or loss of insurance then you can enroll at any time.)
Here is a chart to help you determine if you will qualify for lower premiums and/or lower out-of-pocket costs based on your estimated 2015 household income and household size. Get more details and sign-up for e-mail reminders at Healthcare.gov.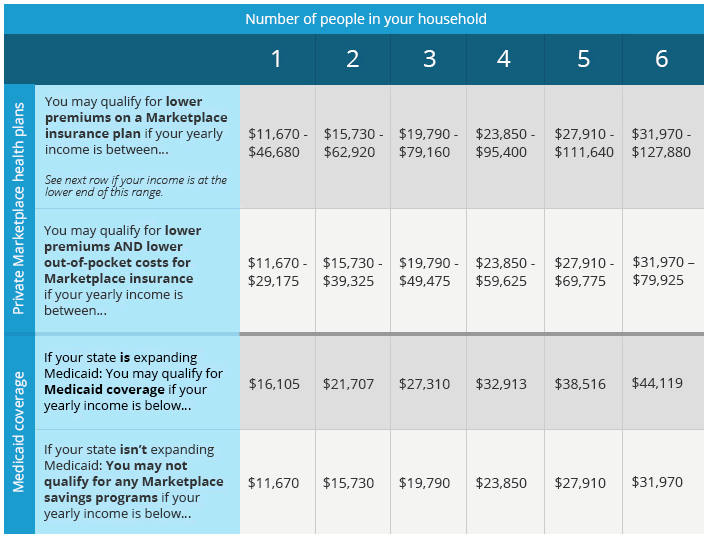 The numbers above are for the contiguous 48 states. Income cutoffs are higher in Alaska and Hawaii.
Estimated prices for 2015 plans are supposed to be available in "early November" but there are only 9 days until enrollment actually starts. I would hope that the actual 2015 premiums will have been finalized by then!